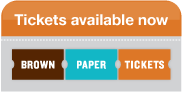 November 2 2014
Heard Craig Hall
McKinney, TX
3:00 pm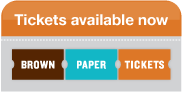 November 1 2014
First United Methodist
Frisco, TX
8:00 PM

For the first time the Odysseus Chamber Orchestra will perform in its new
performing cities in Frisco and McKinney. A vibrant and lively program showcasing
the ever light hearted Rossini's Italian in Algiers Overture, the folk melodies of
Dvorak's Serenade in D mInor for winds and strings, the lush and beautiful Bruch
Romance for viola and Orchestra and the last not least, featuring the father of
symphonies; Haydn's London Symphony (104). The Odysseus Chamber Orchestra
will be joined by principal violist, Julian Tello and on November 2 come witness
Anne Royer (Artist) complete a painting during the performance.


Online t
icket prices are
Adult: $1
6
and Student/Senior: $12

Tickets are also available at the door for
Adult-
$1
8
and
Students/Seniors-
$1
4

Only 300 tickets available